HOTEL PETIT PALAU
The beginnings
From Pension Montserrat to Hotel Petit Palau
The building where the Hotel Petit Palau is currently located was built between 1965 and 1968 by the current owner's grandparents: Antonio and Maria. From the beginnings the idea was to make 23 houses to sell, but soon they decided to convert it into rooms for tourist accommodation. At that time, sun and beach tourism was born with great force in our territory and the grandparents who already had experience in the sector opted to develop the new activity under the name of Montserrat Guest House.
During the 70s and 80s and part of the 90s, the establishment functioned as a Guest House and later as a Pension.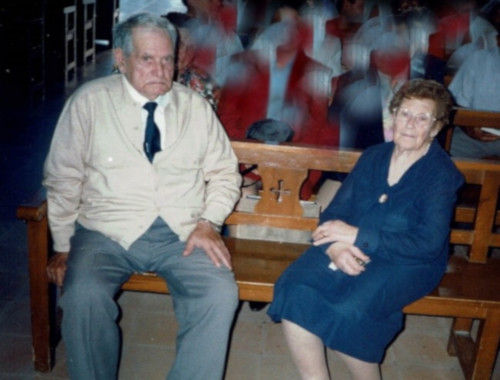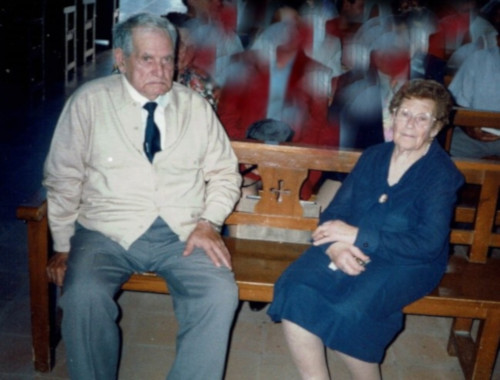 Grandparents: Antonio Bermúdez and María Estapé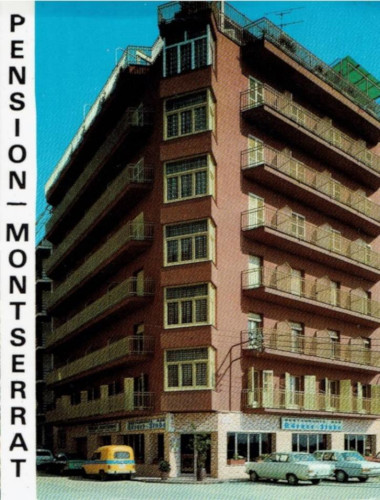 Photography: Pension Montserrat year 1974
In 1983-84 interior works were carried out with the construction of bathrooms in all rooms and a breakfast room on the first floor. At this time, already under the baton of the second generation of owners: Pepito and Maria, the building was adapted to fire safety regulations. In 1991 the classification of 1 star hotel was obtained.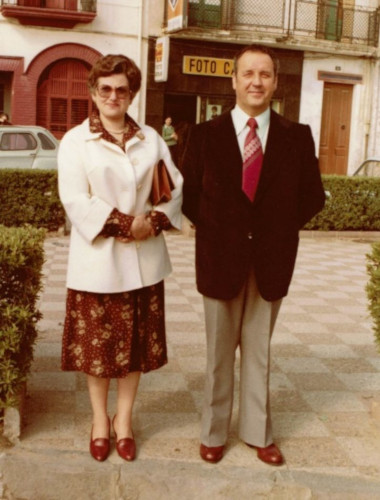 Parents: Pepito Marès and Maria Bermúdez
In 1995 it was decided to increase the hotel facilities by building the swimming pool and a new dining room, and the common areas of the reception, the hall and the bar were also increased. These improvements allowed us to reclassify the hotel to 2 stars.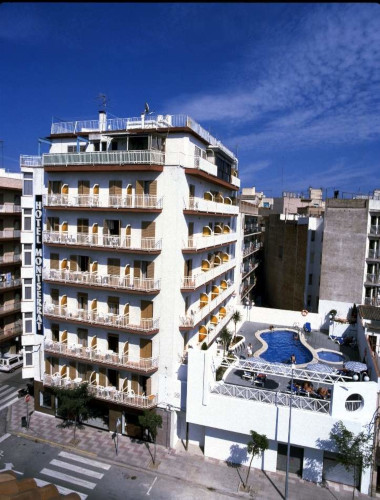 Photography: Hotel Montserrat year 1996
Subsequently and under the management of the current owners, different reforms have been carried out, but the most significant and important has been the total renovation of the rooms between 2011 and 2012. This renovation represented a very significant step in quality and service that we it led to the current category of the superior 4 star hotel.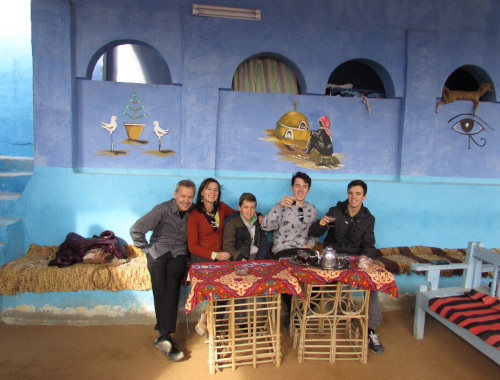 Current owners: Toni Marès and Esther Gelmà and children